40 years of experience
Commercial roofs fall victim to wear and tear, weathering, leaks, cracks and more over the years. If you are experiencing leaks or any other problems with your business' roof, call EDP Roofing right away. From flat roof repair to leak repair, we are your local leader in commercial roofing repairs. In fact, our team has 40 years of experience providing exceptional service in the Dallas area as a commercial roofing company that stands behind its work.
Serving all of North Texas and the Dallas/Fort Worth metro area, our roofing specialists can perform all types of commercial repairs, whether you have a single-ply roof or a built-up roof. We have seen a lot of roof damage over our many years in business. From severe weather and age to misuse and poor maintenance, there are many reasons why you may be having issues with your commercial roof. Those include:
Roofing material that is blistering, dented, cracking or flaking

Flashing that is broken, rusted corroded or cracked

Skylights that are leaking

Water that's ponding, or collecting, on your flat roof

Stains on ceilings, walls and attics

Roof damage as a result of hail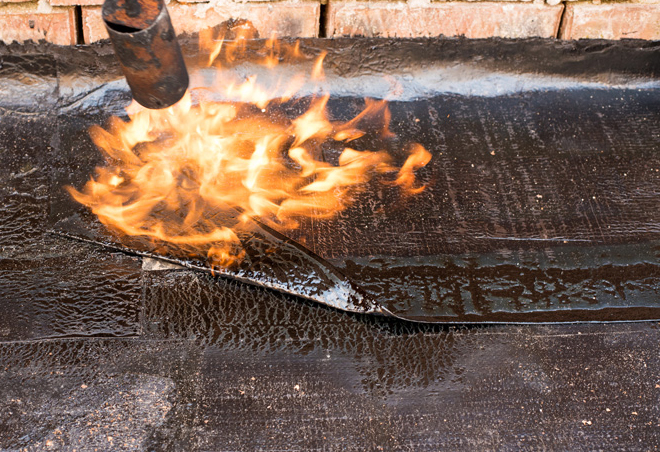 Any of these signs should prompt a call to our qualified roofers. Premature failure of your roof is a costly mistake if you don't keep up with maintenance and repairs as they happen. You have a duty to your customers and employees to keep them safe. Enlist the help of our trained roofers to provide the highest quality repairs at the most competitive prices.
Leak detection and repair
Detecting the origin of a leak isn't as easy as you may think. The point of entry may be nowhere close to where you're seeing the accumulation of water.
Flat roof repair
Ponding and debris can collect on a flat roof, leading to leaks and even failure
Storm damage repair
Hail and wind damage are common to the Dallas area that can cause flashing, shingles and other roof elements to buckle, dent or fall off. We can even help you file insurance claims to move the process along quickly.
Preventive maintenance
Designed to catch problems before they become a larger issue, our regular inspections and maintenance services give you peace of mind. With large buildings that span several stories, you can't always see problems on your own. Meanwhile, they fester and become bigger, posing a safety threat to the building and occupants. We can catch those issues before they get worse.
Contact
EDP Roofing
To schedule a consultation,
fill out our online form
or
We are conveniently located at 790 S Interstate 35 East in Lancaster, TX, serving the entire Dallas/Fort Worth metro area.